As life does, it's rolling along. Things between my adult kids simmered down. Conversations were had and no relationships were damaged. On July 15, we will have lived 2 years in Portland, Oregon and it's really had me reflecting. I've had waves of homesickness that have been hard to swallow. I've woken up in tears because I dreamed about my old house. I've been missing my friends a great deal. I still don't feel totally settled here. I don't know if it's because we don't own our own house yet and probably won't for several more years….or maybe it's because all the relationships I've been making are with people who live 35 minutes away from me and it's hard to connect when we aren't working together. But I'm working on that. I'm making the effort to drive over and spend time with my lovely new friends. I'm communicating with them outside of work, keeping up with what's going on away from the cafe. It's hard, but worth it.
What I'm Watching:
I just finished all 12 current seasons of The Real Housewives of Orange County. (pause) I know. Reality t.v. We've discussed this before. It's my guilty pleasure. I'm looking forward to season 13 in 4 days. I know. I'm also watching The Real Housewives of Beverly Hills. (pause) I know. Don't roll your eyes. Everyone has a guilty pleasure…mine is rich bitches with 1st world problems and too much time on their hands. 😉
My husband and I are one episode away from finishing Lost in Space.
Wow, this show gives me an enormous amount of anxiety, but wow, is it good. I never watched the original series growing up, but this one is worth a watch. Nothing like strong, intelligent women scientists kicking butt and taking names. Good female roll models. Lots of adventure and a super cool alien robot.
What I'm Reading:
I just started a new book series that could prove to be full of fantasy adventure, as well as a nice light read. It's called The Invisible Library and it's by Genevieve Cogman.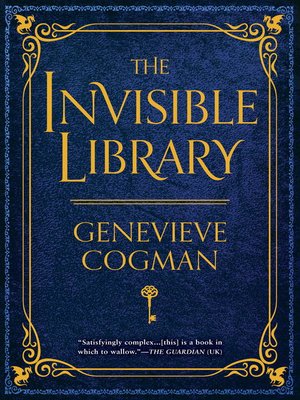 There are 4 books in this series (so far?). I've only just started it, but it feels like a cross between Harry Potter and Doctor Who. Basically, the lead character, Irene, is a librarian spy for a secret organization and it's her job to collect rare books from lots of different realms. There are supernatural creatures and the action hits the minute you start reading. I'm enjoying it so far.
What I'm Eating:
Well, the auto immune disease has reared it's ugly head and with it, it brought another food intolerance. This one smack during work yesterday. It had me bent over, crying, and digging through my purse for my narcotic pain reliever. So now the food intolerance list has grown to add almonds. Which is so fucking annoying because I eat almonds a lot. A LOT. I drink almond milk and eat almond butter. I've been ignoring the twinges of small stomach upset, but the full blown attack slapped me upside the face and I'm struggling to come to terms with it. My list seems to continue to grow and is currently: Dairy, wheat, eggs, pecans, walnuts, peanuts, bananas, jicama, MSG, and now almonds. I am very nervous that one day the list will include all nuts. I am frustrated because I feel like many of the easy go-to proteins are becoming untouchable for me. Seeds are still ok. Soy seems to be fine. But I worry over time I will be limited to only animal sources and I am NOT ok with that. I guess one day at at time. In the meantime, I am trying to adjust to this new food allergy and I am struggling.
What I am making:
We have been working on making our back patio area an oasis of fun and relaxation.
We bought a lovely awning that has both shade and insect blocking abilities. We have a beautiful pergola where our hammock sits under. Our fire pit has been the focus of many family evenings. My husband got a new BBQ grill for father's day (up on the deck). It's truly a wonderful place to be in the evenings.
Hope you enjoyed a small window into my world!